Main Content
Supply and Value Chain Management
In an era of same day delivery and globally sourced components, making sure products get delivered to the right place at the right time for the right price is easier said than done. Graduates with the skills to tackle these challenges are in high demand.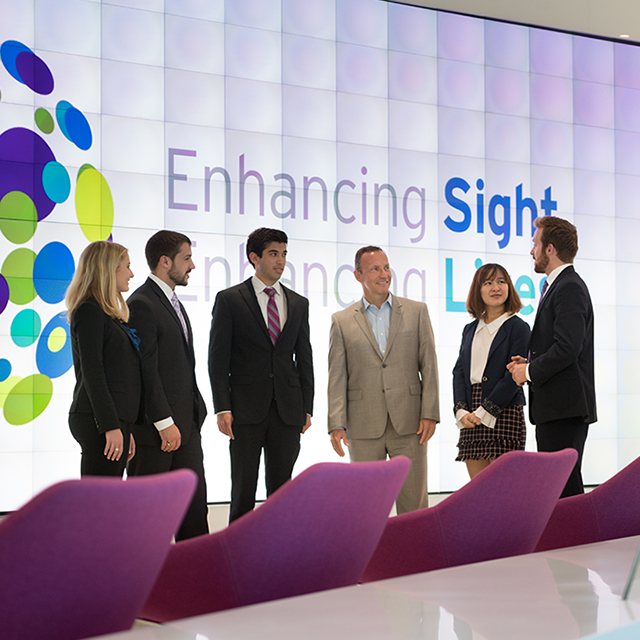 Supply chain professionals play a critical role in bringing value to their companies. They must communicate effectively within their organizations and across a global network of suppliers and customers while applying analytic skills. You'll learn innovative techniques to develop sustainable solutions that holistically address business problems. Supply chain talent is in short supply, allowing graduates early career opportunities to make a difference in major corporations.
Besides an undergraduate degree in supply and value chain management, we offer a concentration for students pursuing an MBA, as well as both a Masters of Science and a graduate certificate in supply chain management.
Visit Department Website
Programs Offered
---
Sample Courses
---
Supply Chain Strategy
Systems Planning and Process Analysis
Demand Planning and Management
Procurement/Supply Management
Logistics and Transportation
View Courses & Degree Requirements
Special Admission Requirements
---
Attend the Neeley School's First-Year Symposium
Pass Microsoft certification
Maintain a GPA of 2.5 or greater
Complete 24 credit hours at end of your first year
Our Faculty
---
Our faculty members are award-winning experts in supply chain who love to teach you the end-to-end thinking you'll need to see how the various and diverse aspects of supply chain can be leveraged for success. They rank highly among students for mentorship, academic experience and teaching quality. Their research and insight is featured in prestigious publications and media outlets.
What Sets Us Apart
---
Center for Supply Chain Innovation – Meet professionals through events, round tables, panel discussions and case competitions, for mentorships, internships and career opportunities.
Supply Chain Facilitated Company Projects – Our best supply chain majors get to work with companies in the Dallas-Fort Worth metro area on a specific project either junior spring semester or senior year to gain real-world experience across all functions of a global supply chain. A great résumé-building experience.
Study Abroad in London or China – Take classes from TCU professors at the London Executive Business School and learn how businesses operate in the European Union. Broaden your international expertise through guided tours of global supply chain companies in Beijing & Shanghai and learn about China's culture.
Supply Chain Advisory Board – Our sponsor companies help shape, recruit and hire supply chain students at TCU.
Career Prospects
---
Supply chain management is a key factor to the success of companies such as Amazon, Dell, Apple, Motorola, Nestlé, Frito-Lay, Lockheed Martin, BMW, Pier 1, Nordstrom and more. Demand for degreed supply chain managers is growing as the economy becomes more global. The median annual wage is $75,000 (U.S. 2017 Bureau of Labor Statistics).