Main Content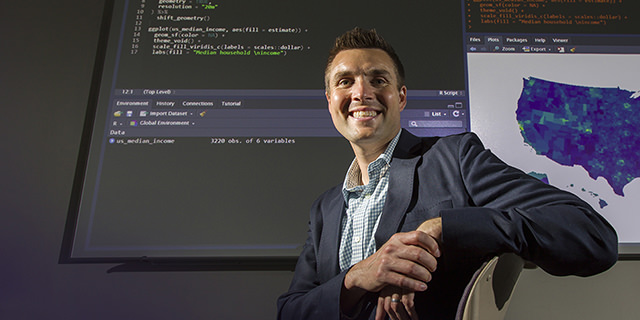 LEARNING COMES TO LIFE
When Maps Go Viral
Using Open-Source Data Tools, Professor Kyle Walker is a Human Geographer
SEE FOR YOURSELF
Explore your personal path to success. Our academic program finder will guide you through your choice of 116 undergraduate areas of study and 94 graduate degrees.
This Is TCU
92%
First-Year Student Retention
43%
Students From Outside Texas
13:1
Ratio of Students To Faculty
9,704
Undergraduate Students
See All Quick Facts
STUDENT VOICES
My advice to other students? Take advantage of the resources TCU has to offer; invest in the relationships.
Be a Horned Frog