Main Content
Finance With Real Estate
TCU finance majors have the opportunity to pursue a concentration in real estate.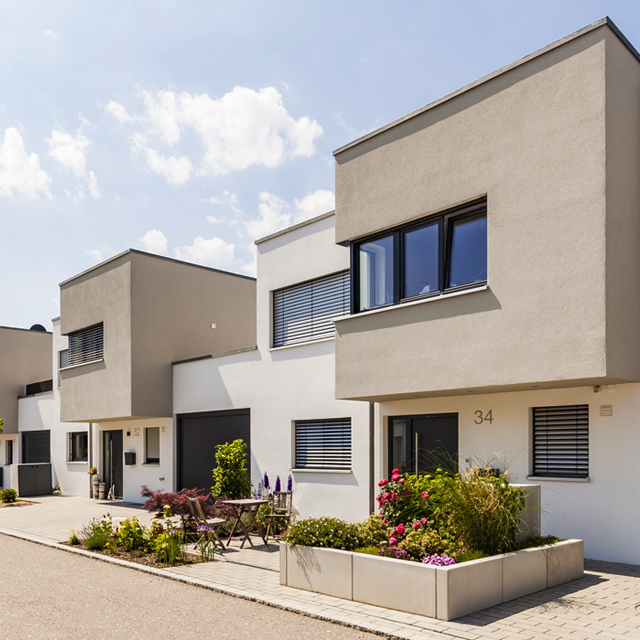 If your interests include mortgage lending, real estate development, asset management, appraisal or real estate management, consider this path to prepare for a career in the real estate industry.

You'll cultivate the skills to manage portfolios, perform risk analysis and study capital market trends as they relate to real estate principles, valuation, law and finance/ investment analysis. Learn to appraise and develop real estate and evaluate real estate investments. Plan, implement and analyze real estate finance instruments, including mortgage markets, credit analysis and real estate lending. Develop discounted cash flow models for potential real estate investments.
Visit Department Website
Programs Offered
---
Special Admission Requirements
---
Attend the Neeley School's First-Year Symposium
Pass Microsoft certification
Maintain a GPA of 2.5 or greater
Complete 24 credit hours at end of your first year
Our Faculty
---
Our instructors are foremost experts on real estate markets and property valuation. They bring to the classroom a wealth of experience as both successful real estate professionals and professors. They rank highly for mentorship, academic experience and teaching quality. Their research and insights into real estate matters are featured in prestigious publications and media outlets.
What Sets Us Apart
---
Center for Real Estate - The DFW Metroplex is one of the foremost real estate hubs in the country, making TCU the perfect place to provide research, training and partnerships for students and professionals in the real estate field.
TCU Real Estate Club – Network with successful real estate professionals. Tour major real estate sites such as Globe Life Park, home of the Texas Rangers. Get your resume listed in the Texas Real Estate Commission book and attend the annual TREC fair.
Career Prospects
---
Career opportunities include real estate portfolio manager, appraiser, brokerage and leasing, real estate developer, mortgage banker, insurance appraiser, property manager, real estate inspector, real estate analyst and more. Recent employers include CBRE, HFF, Hillwood, Invesco, JLL, Transwestern Investment, Eastdil, Goldman Sachs, Cushman & Wakefield, Deloitte and more. Employment of real estate appraisers and assessors is projected to grow 14 percent from now to 2026, faster than the average for all occupations. (U.S. Bureau of Labor Statistics)