Main Content
Physics
Explore the principles that govern our universe.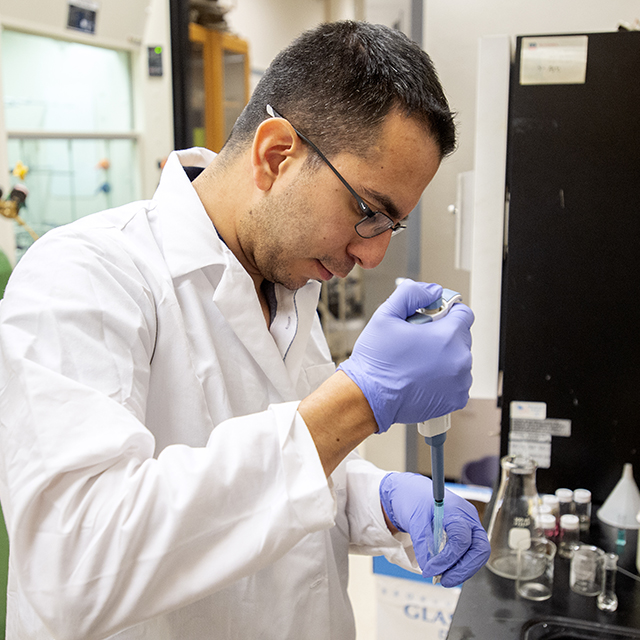 Jump into research as an undergraduate by working with faculty and graduate students on topics like optical spectroscopy and imaging, microscopy, nanoscience, biophysics, biomedical diagnosis. You may also learn computer modeling and mathematical analysis of complex processes in the human body, or study those on the scale of a single molecule.
Visit Department Website
Programs Offered
---
Special Admission Requirements
---
There are no special admissions requirements for our undergraduate program. For information on our graduate programs, please see see our graduate admission requirements.
Our Faculty
---
Our faculty conduct research in areas such as astronomy and astrophysics, molecular spectroscopy, biomedical diagnostics and imaging, experimental and computational biophysics. Our experimental biophysicists lead national and international projects on cancer research, biomedical imaging and nanomedicine involving groups from US, Canada, Europe, Japan, and South America. Meet our faculty.
What Sets Us Apart
---
You can join in the battle against cancer, asthma, cystic fibrosis, bacterial infections, cardiovascular and other diseases by conducting biophysics research at TCU and in collaboration with the University of North Texas Health Science Center. An emphasis of physics with a secondary concentration in the biomedical field in both BS and BA is available for students interested in pre-health professions, biotechnology industries or biophysics graduate programs.
Career Prospects
---
With a degree in physics, you may choose to pursue graduate study, a career in academia or national laboratory, or work in the leading industries in biotechnology, scientific instrumentation, aerospace and defense.
Related Academic Programs
---