Main Content
About TCU News
We are Texas Christian University's primary news source and first point of contact for reporters and assignment editors. We help you connect with faculty experts, facilitate interviews or provide interesting story ideas. As a private institution, TCU requires media to be escorted while on campus, and we need advance notice to help our team accommodate your needs.
---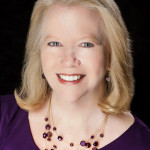 Holly Ellman
Associate Director
h.ellman@tcu.edu
Office Phone: (817) 257-5064
Area of Responsibility: Media Relations
Holly Ellman is the associate director of strategic communications management. She provides communications, media relations and issues management support across TCU's schools and colleges and also manages the University's faculty experts and hometown news efforts. Ellman's past work experience includes serving in a communications capacity for Texas Wesleyan University, Fort Worth Country Day School, Witherspoon Advertising & Public Relations and Casa Manana Theatre. She is a past president of the Greater Fort Worth Chapter of the Public Relations Society of America. She is the recipient of a Worthy Award and won "Best of Show" with her colleagues at TCU and CASE awards with her colleagues at Fort Worth Country Day. She is a member of the National Charity League, a mother-daughter philanthropy organization, and has served on numerous nonprofit boards, including Imagination Celebration, Multicultural Arts Alliance and the Arts and Business Connection.
Ellman began her undergraduate studies at TCU and earned a bachelor's degree from Texas Wesleyan University.