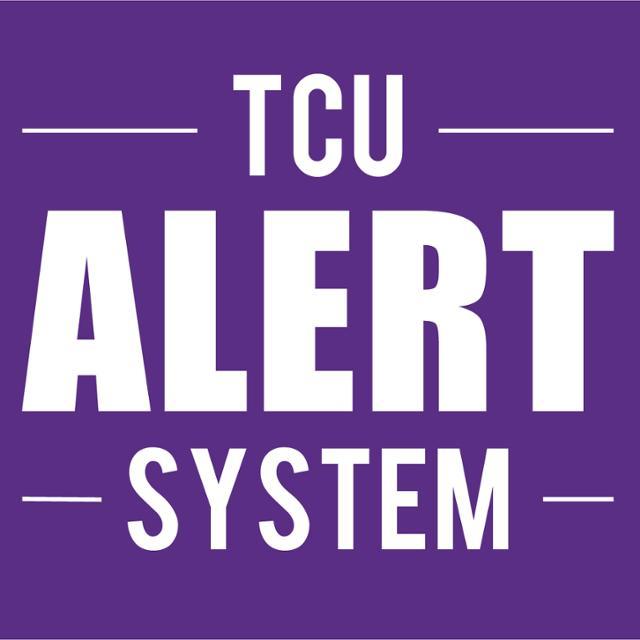 All Classes Canceled for Tuesday & Wednesday, Feb. 16-17
February 15, 2021
Due to extended power outages and concern for the TCU community, all classes for Tuesday, Feb. 16, and Wednesday, Feb. 17, are canceled. No in-person or online classes will be held. We are continuing to closely monitor the weather and power conditions; current plans for the remainder of the week are subject to change and will be communicated on a daily basis. Students who need assistance, please call TCU Police at 817-257-7777.
Students
The Rec Center is open this evening for students on and off campus who would like a more reliable place to stay warm, rest and charge devices. The game room will be available for games and TV. The building will be staffed by Rec Center supervisors. We will continue to ask you to socially distance and masks are required. Road conditions are not safe; please do not travel; call TCU Police for assistance (817-257-7777).
Dining services will continue to be open with limited hours; breakfast will open tomorrow morning in Market Square at 8 a.m.
Rescheduling Classes
To meet accreditation requirements, classes meeting only once a week on Tuesdays will need to be rescheduled to a later date. All other Tuesday classes need not be rescheduled. Missed classes on Wednesday will need to be rescheduled to take place either on a weekend or during Spring Refresh. Once the winter weather event has passed, information about rescheduling classes will be communicated to instructors and students.
TCU Alerts
Updates to campus status will be announced via TCU Alert (text and email*), posted on the TCU news site, shared on TCU social media and shared with local news outlets. The recording on TCU's main phone line (817-257-7000) also will be updated. *Note that some emails may be delayed due to power conditions; please check other sources listed above if you receive a TCU Alert text message but not an email.
---
Todas las clases canceladas para martes y miércoles, 16-17 de febrero
Debido a los cortes de energía prolongados y la preocupación por la comunidad de TCU, todas las clases para el martes 16 de febrero y el miércoles 17 de febrero, se cancelan. No se imparten clases presenciales o en línea. Seguimos vigilando de cerca las condiciones climáticas y de potencia; los planes actuales para el resto de la semana están sujetos a cambios y se comunicarán diariamente. Los estudiantes que necesitan ayuda, por favor llamen a la Policía de TCU al 817-257-7777.
Estudiantes
El Centro Rec está abierto esta noche para los estudiantes dentro y fuera del campus que deseen un lugar más confiable para mantenerse calientes, descansar y cargar dispositivos. La sala de juegos está disponible para juegos y TV. El edificio estará atendido por supervisores del Rec Center. Seguiremos pidiéndole que se aleriga socialmente y se requieran máscaras. Las condiciones de la carretera no son seguras; por favor no viajen; llame a la policía de TCU para obtener ayuda (817-257-7777).
Los servicios de comidas seguirán abiertos con horario limitado; el desayuno se abrirá mañana por la mañana en Market Square a las 8 a.m.
Clases de reprogramación
Para cumplir con los requisitos de acreditación, las clases que se reúnan solo una vez a la semana los martes deberán reprogramarse a una fecha posterior. No es necesario reprogramar todas las demás clases de martes. Las clases perdidas el miércoles tendrán que ser reprogramadas para tener lugar ya sea en un fin de semana o durante la actualización de primavera. Una vez que el evento meteorológico de invierno haya pasado, la información sobre las clases de reprogramación se comunicará a los instructores y estudiantes.
Alertas de TCU
Las actualizaciones del estado del campus se anunciarán a través de TCU Alert (texto y correo electrónico*), publicadas en el sitio de noticias de TCU,compartidas en las redes sociales de TCU y compartidas con los medios de comunicación locales. La grabación en la línea telefónica principal de TCU (817-257-7000) también se actualizará. *Tenga en cuenta que algunos correos electrónicos pueden retrasarse debido a las condiciones de energía; compruebe otras fuentes enumeradas anteriormente si recibe un mensaje de texto de alerta de TCU, pero no un correo electrónico.