Main Content
Virtual Town Hall Meetings
Spring 2021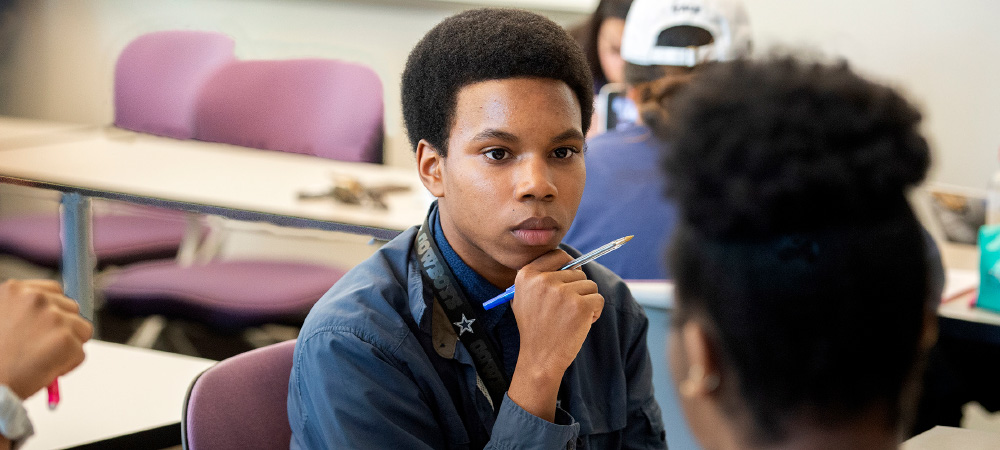 Black in the Academy: Are Institutions Ready for Us?
Feb. 23, 3:00 p.m.
Panelists: Byron Baily '12; Shanice Cox, TCU and UNTHSC School of Medicine student; Mel Doddy, doctoral student; Kellton Hollins '20, master's student
---
"Real Relationships: How to Build Community"
February 24, 3:30 p.m.
Panelists: Whitnee Boyd, Ph.D., coordinator of special projects, Office of the Chancellor; Timeka Gordon, director, Inclusiveness and Intercultural Services and Community Scholars program; Clifford Harrell II, Ph.D., assistant athletics director of academic services; and Zoranna Jones, Ph.D., assistant dean, School of Interdisciplinary Studies
Moderator: Trung Nguyen, Ed.D., interim assistant vice chancellor of Student Affairs
---
"The Future of Our Past"
March 25, 3:30 p.m.
Panelists: Alex Hidalgo, Ph.D., associate professor and director of undergraduate studies, History; Alan Gallay, Ph.D., Lyndon B. Johnson Chair in American History; Brenda Sanders-Wise, executive director, Tarrant County Black Historical & Genealogical Society; Rebecca Sharpless, Ph.D., professor, History
Moderator: Scott Kurashige, Ph.D., professor and chair, Comparative Race and Ethnic Studies
---
"A Dialogue on TCU's Efforts to Reconcile with Native Americans"
April 1, 4 p.m.
Sponsored by the Race & Reconciliation Initiative
Virtual panel discussion about how TCU can reconcile and develop healthy relationships with Native Americans.
Panelists: Terri Parton, president, Wichita and Affiliated Tribes; Nita Battise, Tribal Council chairperson, Alabama-Coushatta Tribe of Texas; Waylon Honga, former Hualapai Tribal Council member
Moderator: Scott Langston, Ph.D., instructor of religion and liaison, Native American nations and communities
---
"RRI: First Year Survey Report, Explained"
April 15, 3:30 p.m.
Panelists: Invited Guests, Task Force Co-Chairs
Moderator: Marcellis Perkins
---
Reconciliation Day
Wednesday, April 21, 11 a.m. - 2 p.m.
More information to come for this inclusive event for the TCU community to come together to move forward together.