Main Content
Clinical Nurse Specialist
Prepare for a career in advanced practice with a focus on either adult-gerontology or pediatric populations.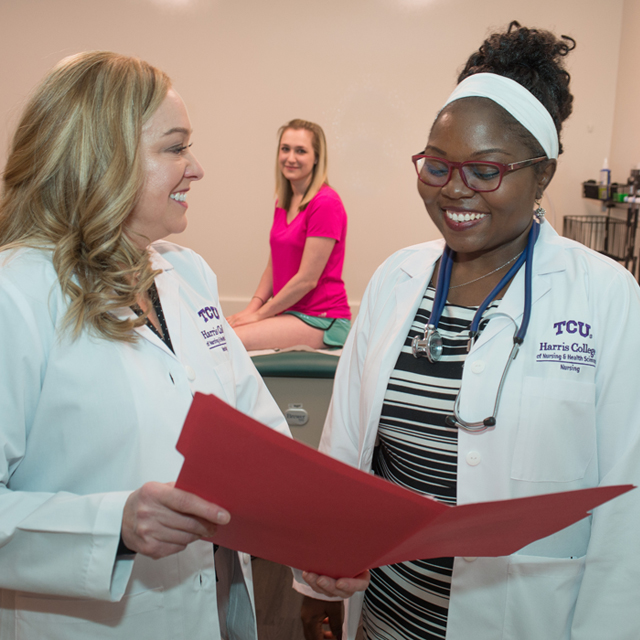 As a clinical nurse specialist, you'll bring leadership, clinical expertise and innovation to the workplace. Being a CNS means you'll influence health care outcomes by direct care, expert consultation and implementing quality improvement.
Registered nurses with a BSN are eligible to apply for our doctor of nursing practice program. This innovative, solution-focused program combines online course work with an on-campus intensive session and is designed to prepare you to solve complex problems and develop new opportunities in health care. A DNP provides terminal academic preparation for nursing practice, and we'll prepare you for clinical leadership positions in a variety of settings.
Visit Department Website
What Sets Us Apart
---
Learn from faculty who are outstanding educators, researchers, and practitioners committed to your success.
Benefit from coursework delivered online through an interactive learning platform.
Hone your leadership skills through interaction with fellow students, faculty, and community partnerships.
Join the distinguished TCU alumni network.
Career Prospects
---
Demand for advanced practice nurses is expected to grow 31% between 2012 and 2022, according to the U.S. Department of Health & Human Services.
Salaries for clinical nurse specialists range from $65,000 to $110,000 per year.